DON'T LET WATER
HOLD YOU BACK
Waterproof pockets for every adventure you can imagine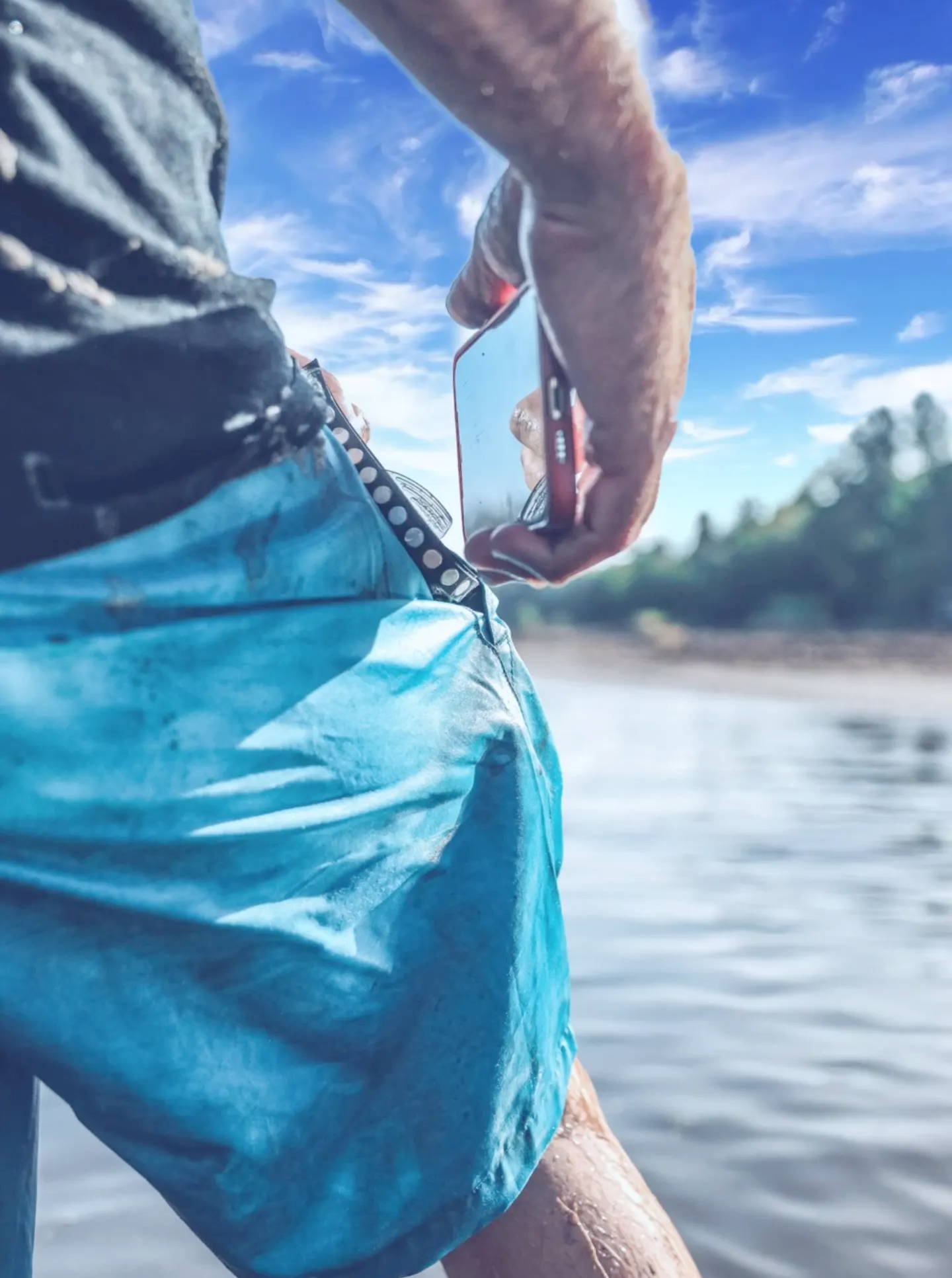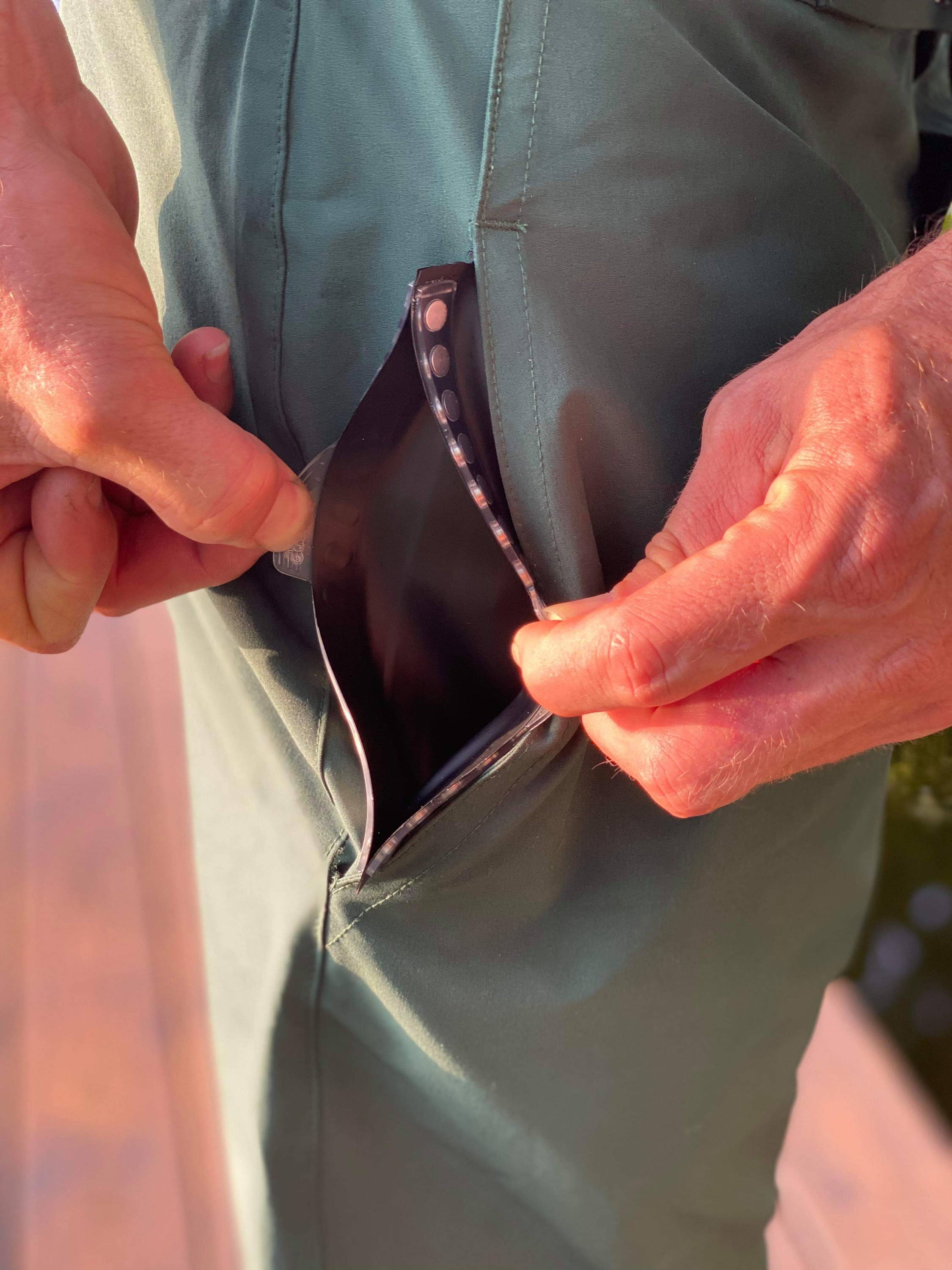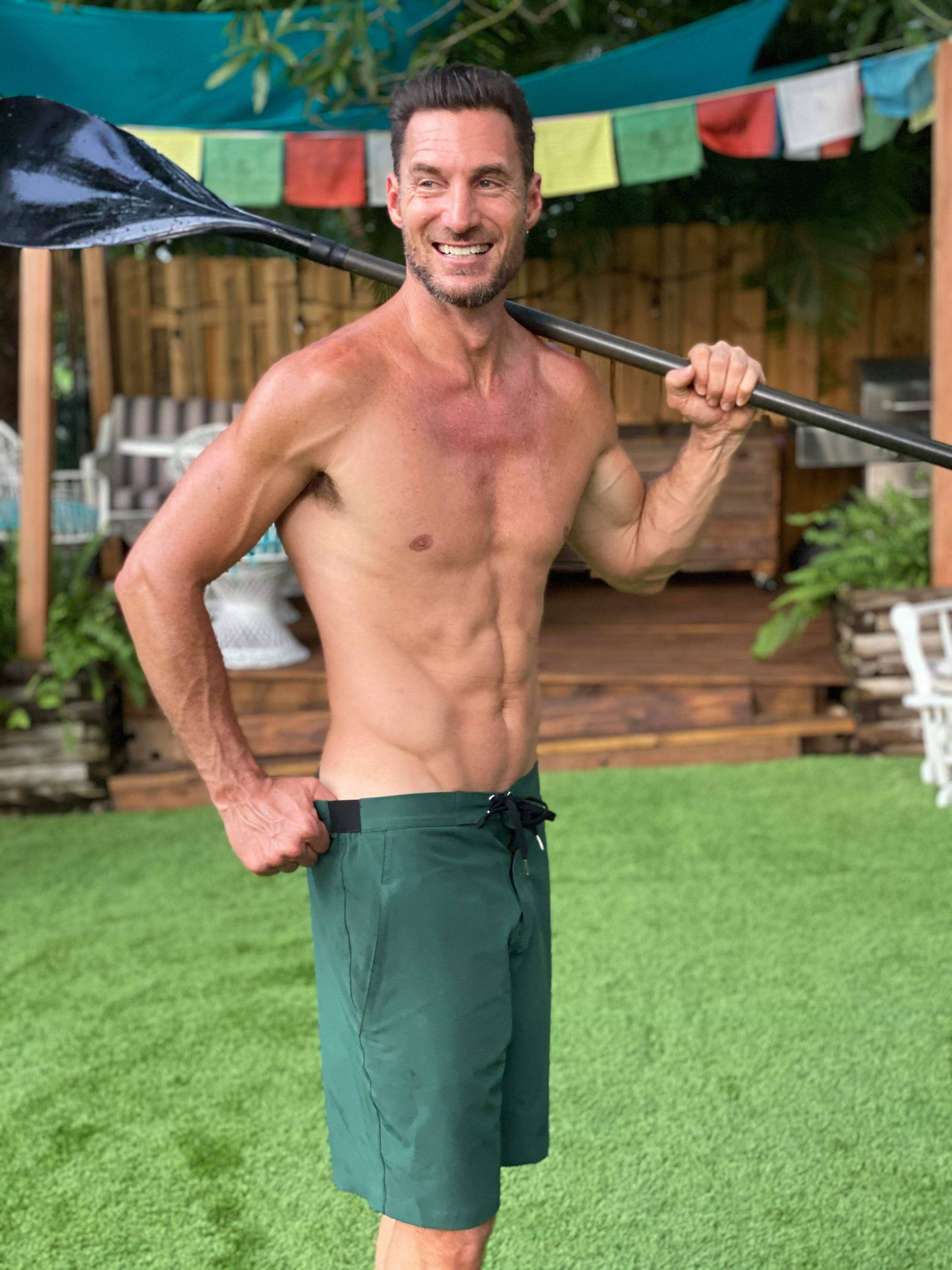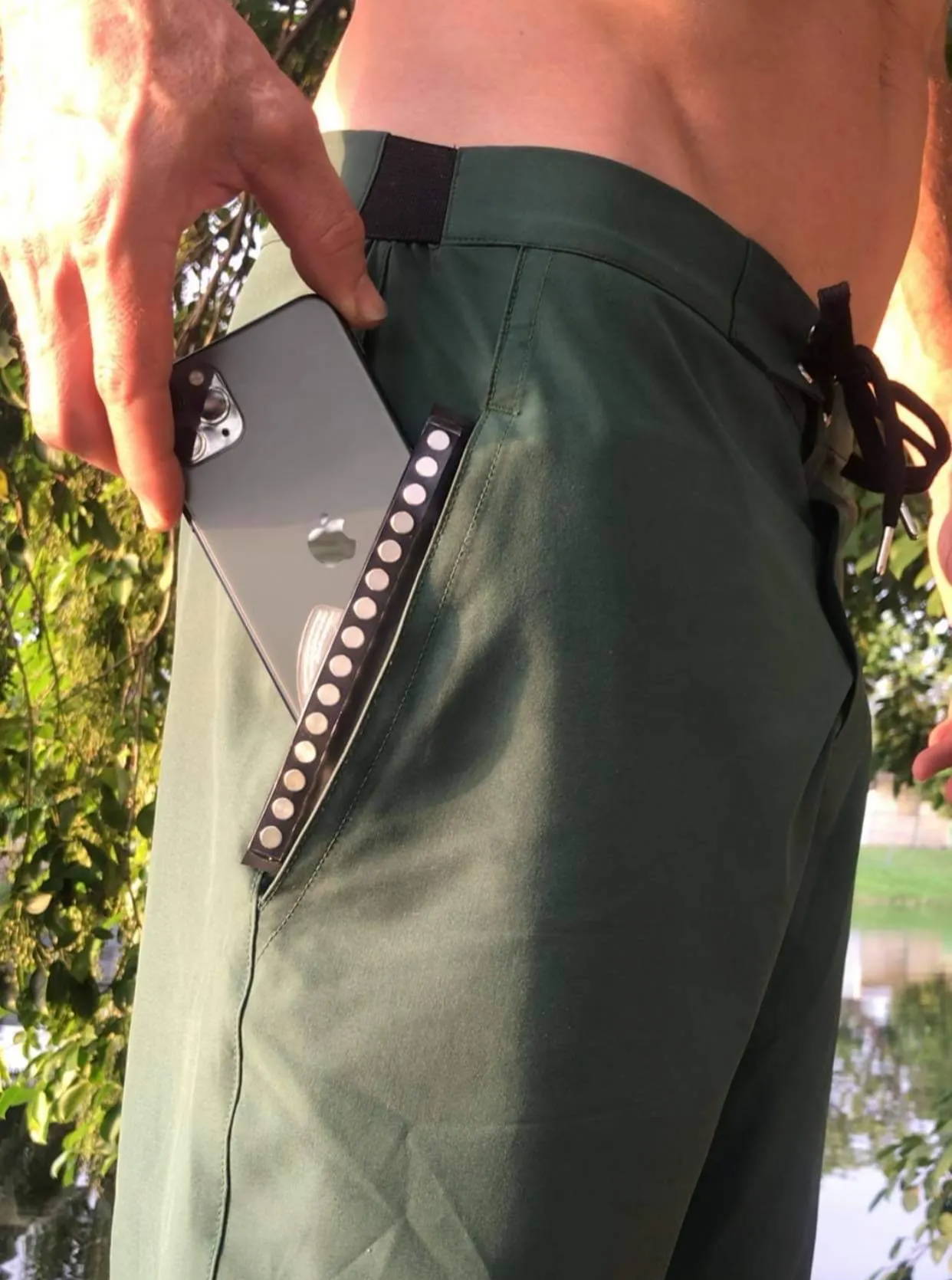 The days of putting your phone in a bag of rice are gone. Car keys? Cash? Bluetooth headphones? Everything can stay in your Dry Pocket Trunks and you can leave the rice at home.
The closure on the Dry Pocket Trunks is magnetically sealed with two "Gooper Hermetic magnetic strips" that keep your pockets air, dust, sand, and waterproof up to 100ft deep. Every time you open the seal, it automatically closes with a satisfying snap.
Say goodbye to dry bags with roll tops, bulky hard-side boating boxes, and slow-to-close dry pouches. You can quickly grab your phone to snag the perfect shot without missing the moment and still feel safe knowing your phone is dry and will stay dry right in your pocket.
Yep. It's a pocket. First dry pocket integration right into your swim trunks in the entire United States. Really, someone should have thought of this before. It's probably a good thing they didn't though, because we made sure to use the most innovative materials available so you get the driest pockets around.
PROTECT WHAT'S IN YOUR POCKETS
What you keep in your pocket is important. Sure, it's nice to have a phone to capture a photo, but if there's an emergency it's crucial. Leaving your car keys in the car visor is a gamble. Every horror movie teaches us that's the first place to look for keys if you find an abandoned car. So, are you really comfortable relying on a plastic sandwich bag to keep this stuff safe?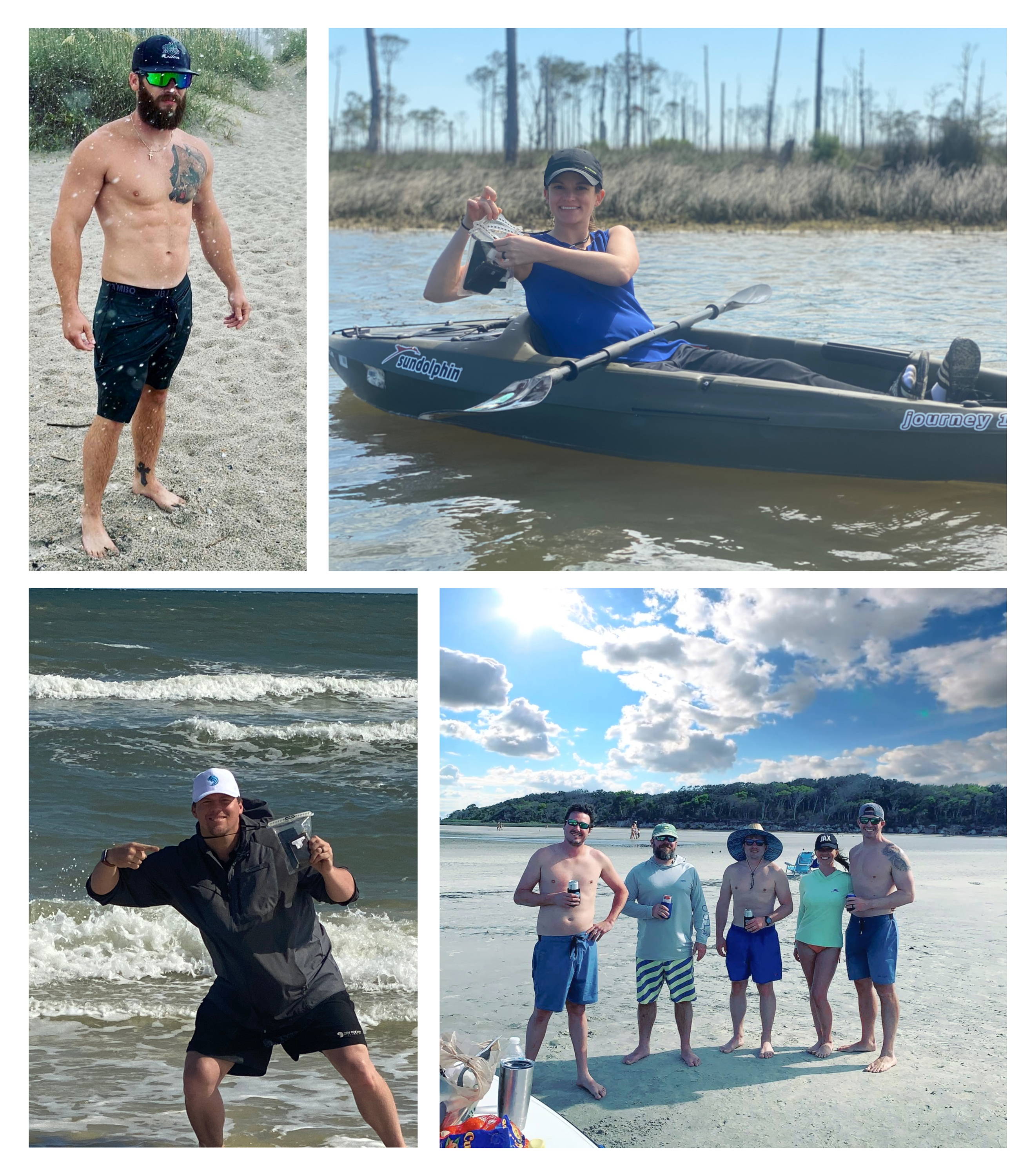 WE GET IT BECAUSE WE LIVE IT
On the left you'll see some showstoppers who made Dry Pocket Apparel real.
As a Georgia-Florida based company Dry Pocket Apparel grew up in and continues to live on the water. Swamps, lakes, rivers (shout out to Shootin' the 'Hooch) are our home.
We're thankful to have a great team on our side, and you can be sure that there will be more Dry Pocket Apparel to arrive on the market in the coming months and years.
CHECK OUT THE REST OF OUR STUFF
WANT TO KEEP UP WITH OUR LATEST WATERPROOF INNOVATIONS?
We love life on and around the water (also mud, sand... you get the point). What better place to come up with new waterproof inventions? Keep up with all the crazy ideas flowing through our head by subscribing to our email list.
If nothing else, we promise to make it entertaining.